Growing up, I was a tomboy through and through and spent more time with guys than girls. It wasn't until college that I truly appreciated the importance of having a support group of women. Cut to 25 years later when I finally felt comfortable attending an all-women's conference, where I met Jane Mosbacher Morris, author of Buy the Change You Want to See. Her story painted a picture of a young girl destined to be an entrepreneur.
Though the entrepreneurship seeds were sown, through elementary and middle school, Jane really aspired to be a professional actress.  Her story as an entrepreneur continues after 9/11 during Jane's high school years, stirring a strong passion to help others. It led her to study at Georgetown, landing an internship at the U.S. State Dept and turning that into a full time gig during her senior year. Working in Counterterrorism eventually led to Jane to find her true passion of empowering women around the world to have dignified work.

She's since started To the Market, a digital supply chain management tool for ethically and sustainably sourced goods, matching retailers with makers around the world.   
Jane is an inspirational young leader and you're going to love our conversation on MENTOR dna.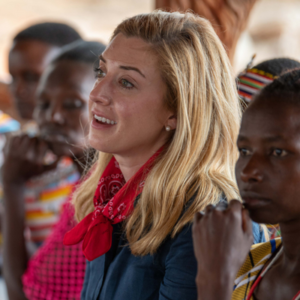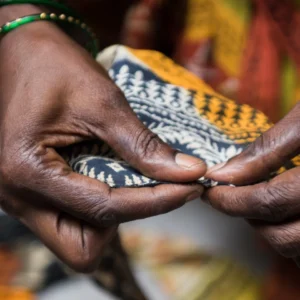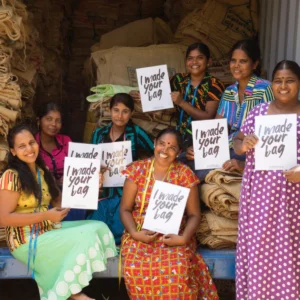 About Jane Mosbacher Morris
Jane Mosbacher Morris is Founder and CEO of TO THE MARKET, a company that connects businesses and consumers to ethically made products from around the world. Clients include Bloomingdale's, Dillards, and Target; and investors include Techstars and Farfetch.


Jane previously served as the Director of Humanitarian Action for the McCain Institute for International Leadership and currently serves on the Institute's Human Trafficking Advisory Council. Prior to joining the Institute, she worked in the U.S. Department of State's Bureau of Counterterrorism and in the Secretary's Office of Global Women's Issues. Jane is a member of VF Corporation's Advisory Council on Responsible Sourcing (owner of Van's, Timberland, Wrangler, The North Face, and others). She is also a term member at the Council on Foreign Relations and a member of the CARE Board of Directors.
She is the author of Penguin Random House/Tarcher Perigee book, Buy the Change You Want to See: Use Your Purchasing Power to Make the World a Better Place (January 29, 2019). The book has been featured on platforms ranging from CNN, Bloomberg, and Forbes to Marie Claire. The book was a Target Non-Fiction Best-Seller, a #1 Consumer Guide on Amazon, and a #1 New Business Ethics Release on Amazon.

In 2020, Fortune Magazine named Jane one of the 25 World's Greatest Leaders because of her response to COVID-19. She holds a Bachelor of Science in Foreign Service from Georgetown University and an MBA from Columbia Business School. She is married to fellow entrepreneur Nate Morris of Kentucky.